The official website of The Highlands near Wheeling WV
Back to News
Fitness Center to be Highlands Sports Complex Newest Addition
The Ohio County Development Authority is finalizing plans on a 12,000 square-foot fitness center that will be an extension of Highlands Sports Complex. The two-story facility is the last building component of the sports complex, and will feature a plethora of fitness amenities.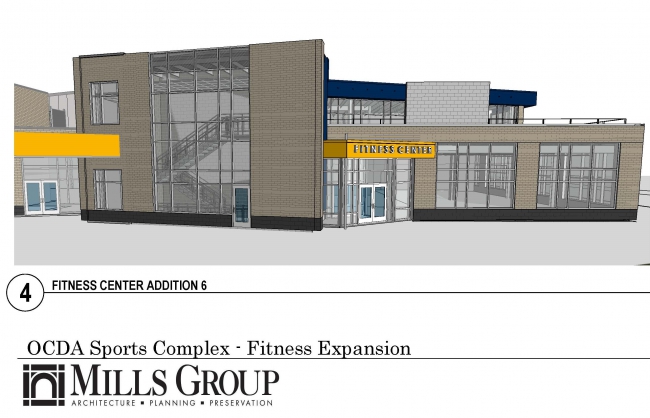 The first level includes over 4,500 square-feet of open area for traditional fitness equipment such as cardio machines and weights; a 600 square-foot multipurpose movement studio; locker rooms and possible saunas.
Head on up to the second level where there will be two more open indoor areas, and a 1,600 square-foot terrace perfect for an outdoor workout, or social gathering.

The Official Web Site of The Highlands near Wheeling, WV
| | |
| --- | --- |
| HitTheHighlands.com is the official Web site of The Highlands, located in Triadelphia, WV. Easily find phone numbers, hours of operation, reservation information and more at HitTheHighlands.com! | Want the scoop on all of The Highlands news, sales and events? Sign up to have E-mail updates sent directly to you! Don't forget to tag #HitTheHighlands in all of your posts from The Highlands on Facebook, Twitter and Instagram! |
The Highlands Wheeling WV: Hit THE HIGHLANDS TO FIND ALL OF YOUR FAVORITES!